Filtro de aire de cabina de repuestos agrícolas AR 30757
Modelos disponibles: RE504836 RE509031, RE509032, RE59754, T19044, RE62418, RE62419, RE24619, RE60021, C085004, ECC085001...
Podemos suministrar el filtro spin-on de combustible de John deere, elemento filtro de aire, filtro de aceite motor, filtro de aceite combustible.
1. modelos disponibles: RE504836, RE509031, RE509032, RE59754, T19044, RE62418, RE62419, RE24619, RE60021, C085004, ECC085001, ECC085002, RE509672, RE196945, RE191915, RE522688, RE522687, RE531703, E24619, RE187966, RE205726, RE507264, RE58935, RE507284, RE57394, AR86745, AR30757...
2. modo: Vertical
3. certificado: CE y ISO9001, Alibaba evaluación de comerciales
4. nuestros filtros de aire son alta calidad línea de defensa contra los contaminantes invaden su motor. Reducen el desgaste del motor mediante la eliminación de polvo, suciedad y otros contaminantes del aire de admisión. Son muy eficientes cuando se trata de atrapar las partículas no deseadas.
5. incluso plisados y más medios de filtración garantizan alta eficiencia y un intervalo más largo de servicio.
6. flujo de aire correcta asegura una restricción mínima de flujo mientras captura más contaminantes que lleva filtros de aire competitivo.
7. un sello hermético evita que contaminantes evitando el filtro.
8. nuestros filtros de aire han uniformemente pliegues que cubren una gran superficie, haciéndolos eficientes.
Agricultural Exhibitions we attended

Ningbo COMBINE Machinery Co., Ltd will attend AGRITECHNICA 2015 .

COMBINE stand is Located in Hall 15 Stand No. 15-C35.

Visit us, you will find interested new spare parts for drilling and

sowing machinery, combine harversters, plough cultivators, disc harrow,

rotary tillers, lawn mowers and compact loaders.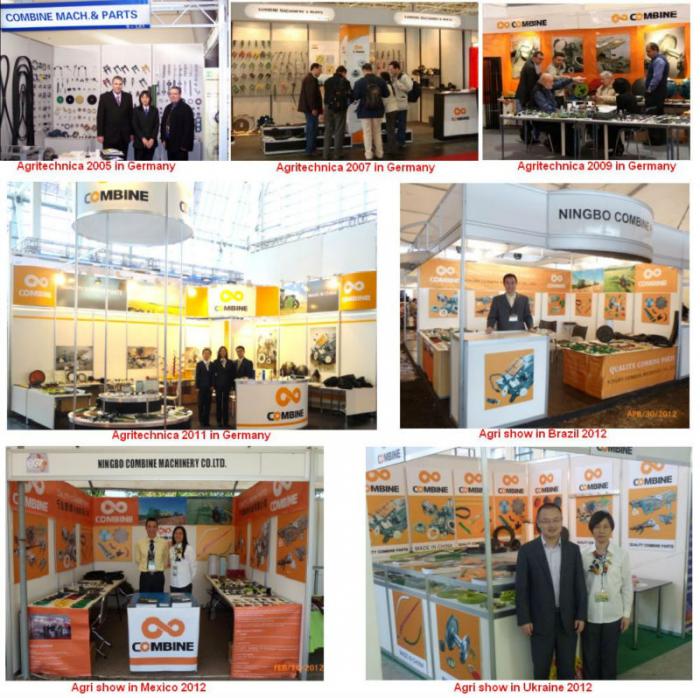 Certificates we own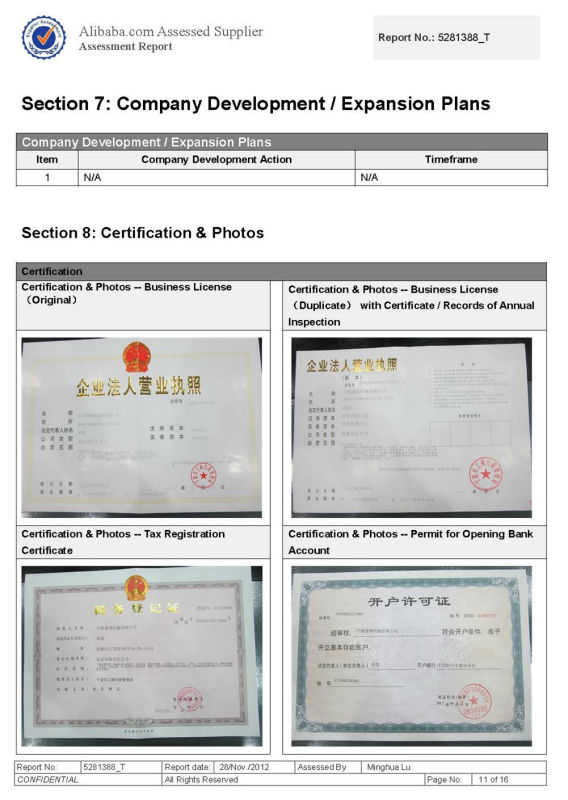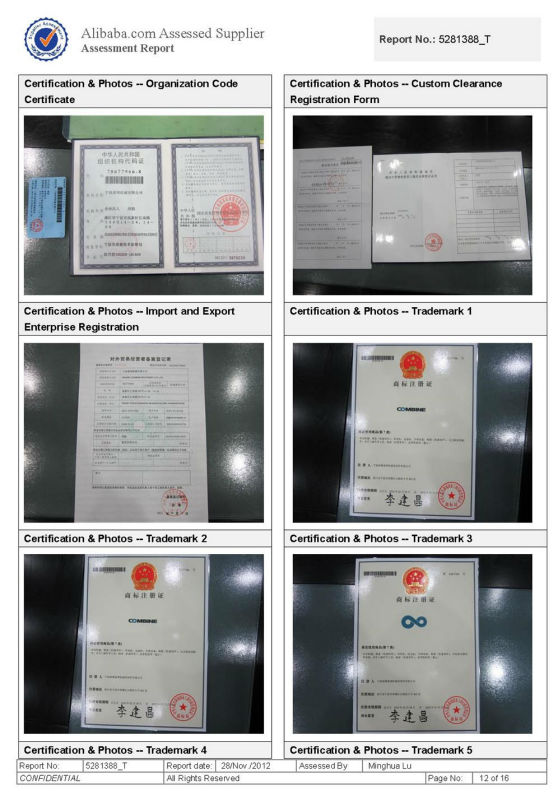 Other products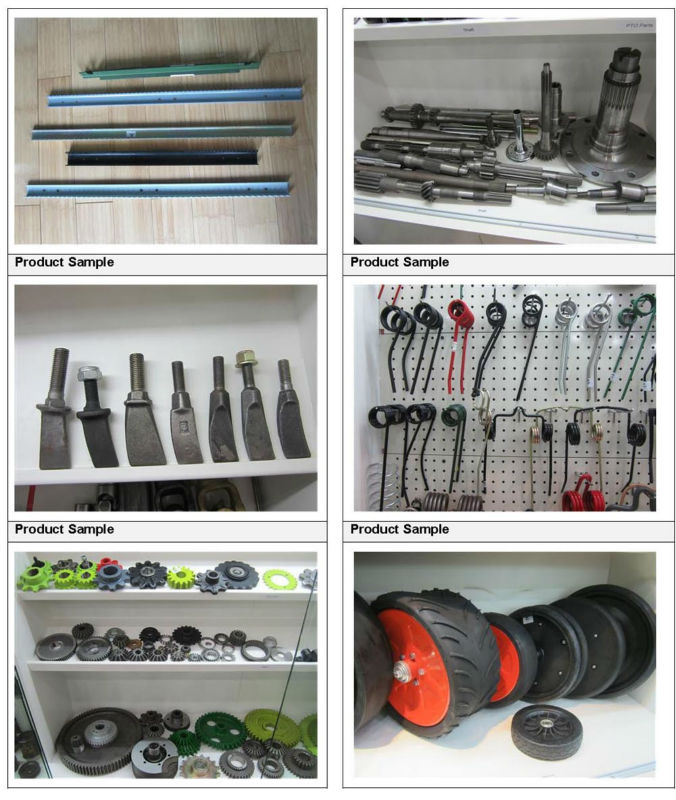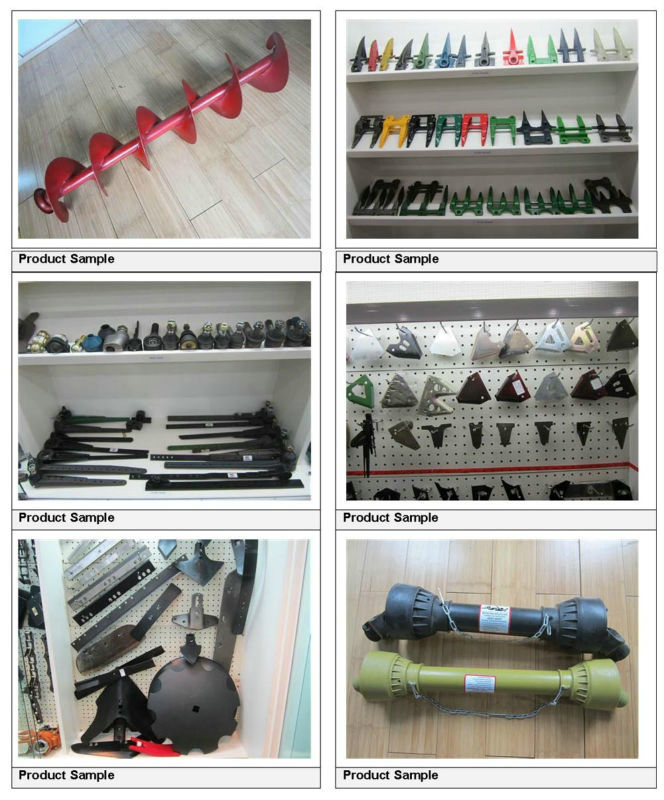 Ningbo Combine Advantage

1. We have been working internationally in the area of agricultu al parts and bearings since 2002 and have excellent knowledge,experience in the agricultural field.

2. We offer over 1000 different spare parts for a wide range of agricultural machinery, from combine harvesters, mowers,rakes to balers.They are used for various makes like John Deere, LAVERDA ,Claas, New Holland and Case/IH.

3. Averagely we add at least five new items monthly to our production range. This wide supply and quick development are our big advantages over our competitors

4. [Quality",[honesty"and[service" is our principle, we export to more than 56 countries at present, mostly to Europe.



Grupos de Producto : Piezas de repuesto de John Deere