Cosechadora John Deere 4B4045 cuchillas (JD 141009)
Detalles del producto:
Tipo otro
Utilizar cosechadoras
Lugar del origen China (continente)
Marca de cosechadora
Número de modelo 141009
Protector perforado / fundición y forjado calidad, proceso de endurecimiento especial
Modelos solo del protector o protectores de dobles o triplicados
Colores natural, rojo o verde barniz barnizado, o por requerimiento
Pago y envío de términos:
Cantidad de orden mínima: 500 Pieza/piezas
Puerto: Ningbo, Shangai
Detalles de empaquetado: Cartones neutrales y paletas para fumigación o bandeja de acero si no hay ningún requirments especiales. Pero está disponible para proporcionar el paquete del color según su diseño o hacer diseño para su marca si es necesario.
Plazo de entrega: 20-50days
Condiciones de pago: L/C, T/T
Capacidad de suministro: 60.000 pedazos/pedazos por mes
Descripción de producto detallada
Forjado, fundición y protector perforado, proceso de endurecimiento especial da la guardia alta resistencia al desgaste, durabilidad y vida larga del uso
Somos profesionales para suministrar todas las clases de cuchillo forjado, perforado y casted guardias / dedo-
1) material de hierro fundido maleable y nodular hierro fundido está disponible.
2) modelos protector: protector (simple) solo, protector doble y guardias por triplicado.
3) calidad: forjado protectores, protector de lanzamiento y protector perforado, endurecimiento proceso proporciona la guardia muy alta dureza, durabilidad y vida larga del uso especial.
4) cosechadora cosechadora cuchillo dedo / se montan guardia para John Deere, nueva Holanda, Claas, Kubota, Yanmar, Ford y así sucesivamente.
5) colores: barniz barnizado natural, rojo o verde o por requerimiento. Diverso tratamiento superficial para proteger contra la corrosión.
6) aplicación de producción: las piezas de repuesto de la cosechadora de grano, el cortador de hierba, la cuchilla de las otras guarniciones de la maquinaria agrícola y la cosechadora de los dedos y así sucesivamente.
Agricultural Exhibitions we attended

Ningbo COMBINE Machinery Co., Ltd will attend AGRITECHNICA 2015 .

COMBINE stand is Located in Hall 15 Stand No. 15-C35.

Visit us, you will find interested new spare parts for drilling and

sowing machinery, combine harversters, plough cultivators, disc harrow,

rotary tillers, lawn mowers and compact loaders.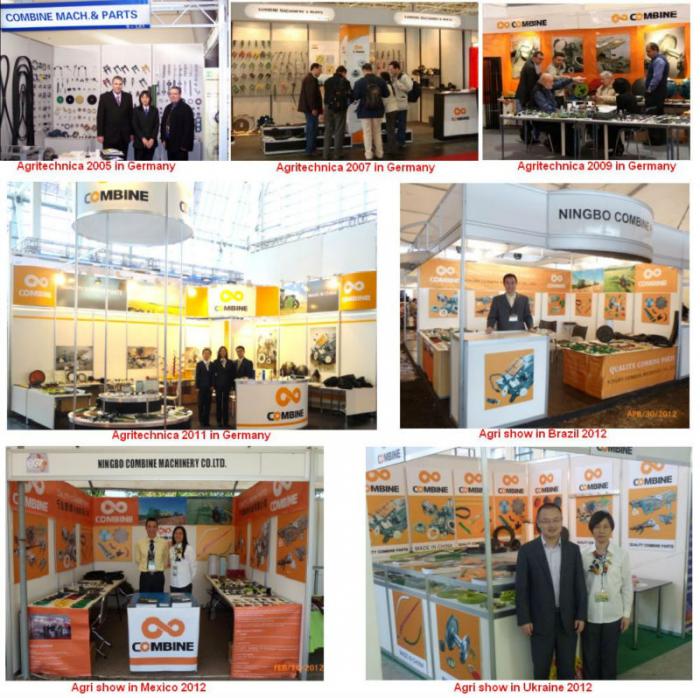 Certificates we own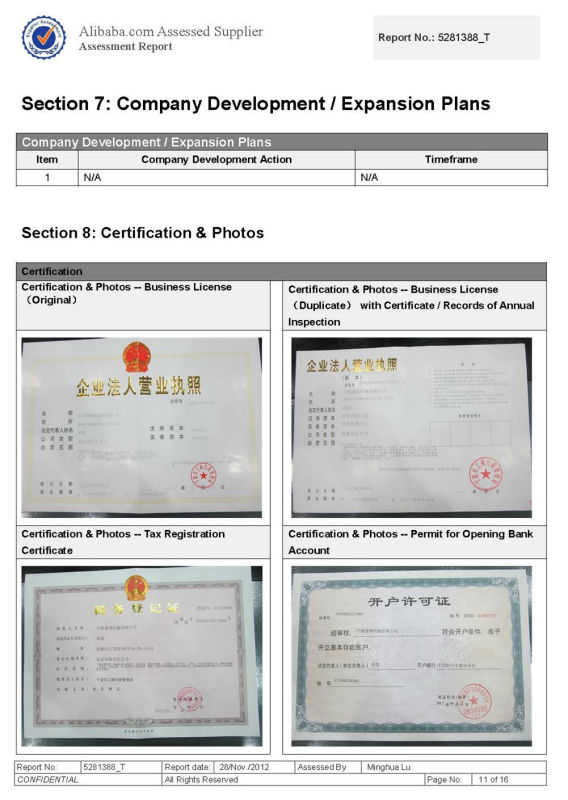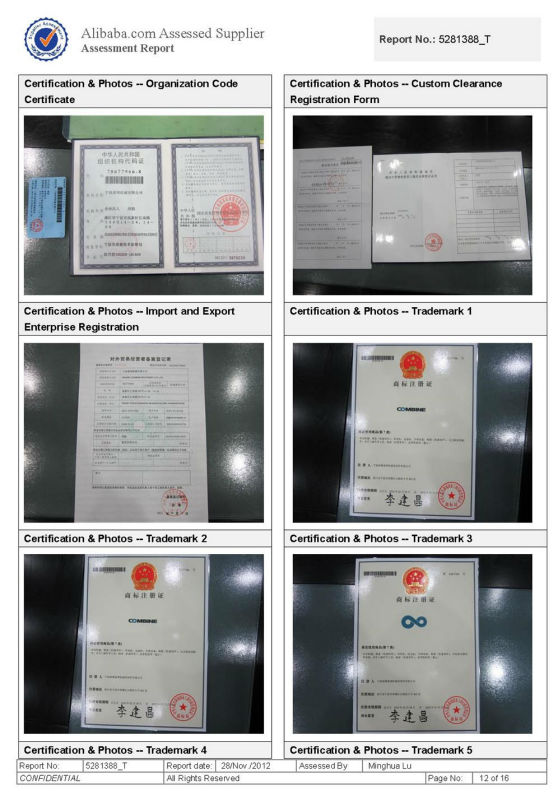 Other products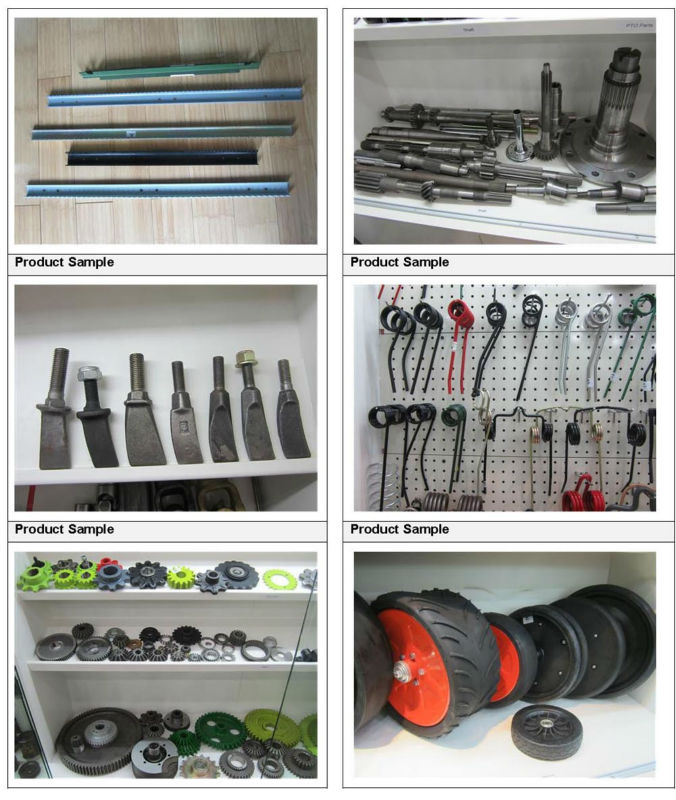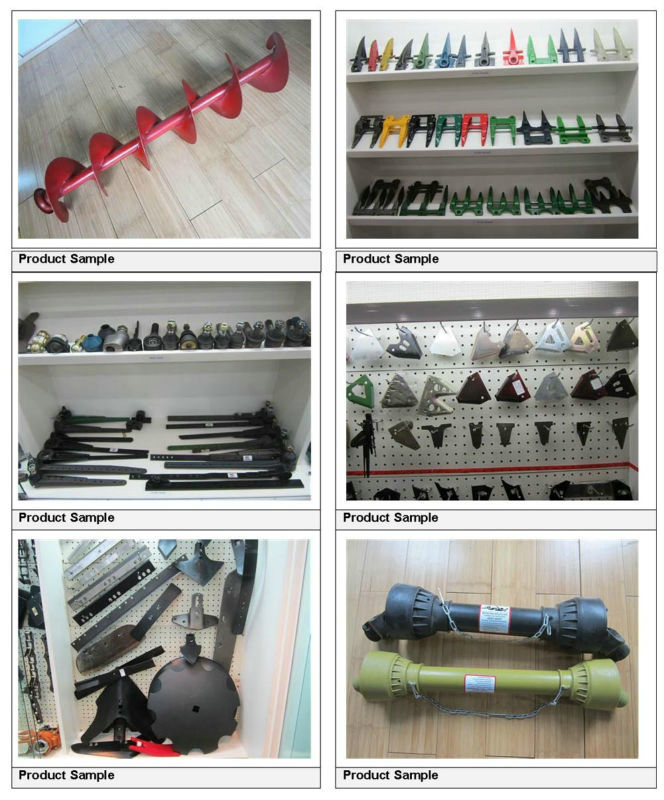 Ningbo Combine Advantage

1. We have been working internationally in the area of agricultu al parts and bearings since 2002 and have excellent knowledge,experience in the agricultural field.

2. We offer over 1000 different spare parts for a wide range of agricultural machinery, from combine harvesters, mowers,rakes to balers.They are used for various makes like John Deere, LAVERDA ,Claas, New Holland and Case/IH.

3. Averagely we add at least five new items monthly to our production range. This wide supply and quick development are our big advantages over our competitors

4. [Quality",[honesty"and[service" is our principle, we export to more than 56 countries at present, mostly to Europe.



Grupos de Producto : Piezas de repuesto de John Deere